Yoga Therapy NL

YOGA THERAPEUTICS WITH HELENA BUTLER

What is Yoga Therapeutics?
Yoga Therapeutics utlizies a broad range of yoga tools, including yoga postures, breathing exercises, postural and gait assessment, fascial release, meditation, therapeutic ball work, stress release, somatics, and personalized treatment plans to manage conditions that affect body-mind health.  Yoga Therapeutics is an interactive and empowering approach to healing and maintaining health which serves as an integral part of any wellness plan.
Everyone can benefit from yoga therapeutics, regardless of age, background, abilities and previous yoga experience! Yoga Therapeutics can help with a myriad of conditions, including chronic stress, injury, anxiety, and chronic pain. One-on-one sessions offer a wide scope of care and are a great way to deepen your yoga practice.
What to expect from a Therapeutic Yoga Session:
Each session is tailored to the individual, but primarily the practice is slow paced, with most of the work done on the floor, with some standing postures. Sessions begin with guided body awareness & breath work, which are key to the healing process. Sessions include therapeutic movement designed to deepen body awareness, bring flow to the tissues of the body, and gently strengthen & balance the body. Movement might include yoga postures, Thai yoga massage, Neurogenic stress and tension release, somatic movement, yoga Nidra and meditation, functional posture and gait assessment, chair yoga & restorative yoga. Sessions may include body work, in the form of Yoga Therapy balls, massage, and energy healing.
Therapeutic Yoga Sessions seek to transform stress, increase body awareness & mindfulness, and bring more flow to the body, mind, and spirit.
Therapeutic Yoga can address specific health concerns such as: 
*chronic stress
*back pain
*balance & propioception
*insomnia
*depression and anxiety
*pelvic & hip pain
*Prenatal & Postnatal Wellness
Therapeutic Yoga will help you:
* Joyfully increase freedom of movement, mobility, and strength
* Heal and re-balance your physical body, mind, energy, and emotions
* Transform and release stress, tension, and anxiety
* Increase your connection to your body, mind, and spirit
(In Studio)
$100 / hr (+HST)
5 sessions: $90 / hr (+HST)
To make an appointment please email novayogaoffice@gmail.com.
Please note: We require 24hrs notice for cancellation for private sessions. We appreciate your understanding.
**************************************************************************************************************
About Helena: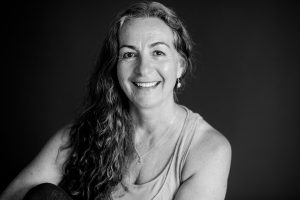 After coming home to yoga a few years ago, Helena completed an inspiring RYT 200 course with Shakti Studios and an RYT 500 Advanced Yoga Teacher Training in Ayurveda, the Energy of Yoga and Yoga Therapeutics with Satori Yoga and Healing. Helena continues her studies towards a Professional Yoga Therapist designation with Integrative Yoga Therapy, accredited member of the International Association of Yoga Therapy (IYAT).
Helena believes in the transformative healing benefits of yoga. Helena has a passion for the peaceful, balance of the ancient practice of yoga. She considers teaching a privilege and designs her classes with metta (loving kindness) to be accessible and enjoyable to all.
Helena's growing list of credentials include:
M.A. M.Ed.
RYT 500
IYT   500 Advanced Teacher of Yoga Therapy, Integrative Yoga Therapy
Member International Association of Yoga Therapists
"Bridging Yoga and Healthcare" since 1989
Also Certified in:
Neurogenic Yoga ™ (Trauma Healing and Stress Reduction),
Yin, Prenatal, Core Strength, Chair Yoga,
Restorative , Relax and Renew Trainer ™, Reiki Master,
Therapeutic Ball work,Somatics, Functional Yoga Advanced Assessment,
Level 3 Thai Yoga Massage, CFA certified Aromatherapy in process
Children's Yoga with Karma Kids New York