Port Rexton, Newfoundland 2018
Fisher's Loft
Port Rexton, Newfoundland
We are so pleased to be offering TWO incredible weekends at
Fisher's Loft
 in Port Rexton, Newfoundland
: May 4-6 and October 12-14, 2018!
Join Helena and Danielle for an incredibly rejuvenating and restorative weekend getaway in beautiful Port Rexton, Newfoundland!   Treat yourself to an amazing weekend of yummy yoga and incredible food while taking time to refuel and recharge: your heart will thank you for it.

Teachers: Helena Butler & Danielle Whalen
http://fishersloft.com/

MAY RETREAT (May 4-6, 2018)
Recharge your batteries! This re-energizing weekend is for those with a regular practice who wish to reconnect, revisit, and refine their practice as well as for those who are new to yoga. This weekend will include gentle and relaxing flows, Yin yoga for deep and juicy stretching, and an introduction to mudra, mantra, and meditation. Why not attend with someone you wish to encourage along the yogic path? Take a rejuvenated step forward to Spring!
OCTOBER RETREAT (October 12-14, 2018)
Our third exploration into all that is yoga. Walk the Path of the Peaceful Warrior as we dive deep into exploring what it means to navigate through this crazy life while remaining peaceful in our hearts.
_________________________________________________________________________________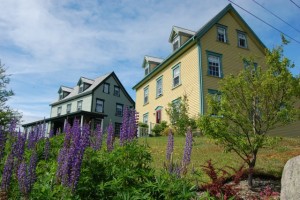 Tucked away on a quiet back lane, Fishers' Loft is a 4.5 star inn overlooking the harbour of Ship Cove. The Inn is a collection of structures which reflect the traditional architecture of Trinity Bay between 1850 and 1900. The buildings have been designed to ensure the visitor's comfort.
Fishers' Loft is located in Port Rexton, one of 12 picturesque outports dotted along the rugged coastline between New Bonaventure and English Harbour on Trinity Bay — the Trinity Bight. In addition to the Skerwink Trail, there are six other breathtaking trails to explore, read more at Hike Discovery.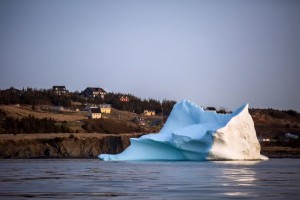 The internationally renowned Skerwink Trail is on the Inn's doorstep. A 5.3 km coastal, woodland trail, it has been named by Travel & Leisure Magazine among the top 10 hiking trails in Canada.  The beautiful 5.5 km Fox Island Trail is only steps away!
In the neighbourhood of Fishers' Loft are golf courses, historic sites, professional theatre, whale and iceberg watching (in season), a boat trip to abandoned communities, puffin colonies, scenic drives, craft shops and studios, and movie sets.
_________________________________________________________________________________
ACCOMMODATIONS & FEES
Single Occupancy $678 (HST & gratuity included)
Double Occupancy $546 per person (HST & gratuity included)

WHAT'S INCLUDED:
-Accommodation (2 nights: May 4-5 OR October 12-13)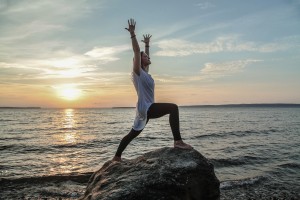 -4 yoga classes
-Hike & meditation session
-Optional evening activities

-Optional Neurogenic Yoga session

-6 fresh, healthy meals (2 breakfasts, 2 lunches, 2 dinners)

-Internet/Wifi
-HST
-Gratuity
NOT INCLUDED:
-Transportation to Port Rexton
-Alcohol
At Fishers' Loft the rooms and suites are casually elegant, bright and spacious, several with cathedral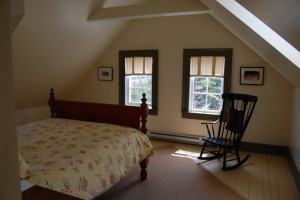 ceilings, and have ocean views through traditional windows.  All rooms are equipped with a queen bed with the exception of one with a king bed, and 2 with twin beds. They are furnished with an armoire, table and chair, down duvet and pillows, original artwork, AM/FM radio with an iPod docking station and ensuite full bathroom. All rooms have cable television, a telephone with free local calling and complimentary wireless internet. All houses have close-proximity parking – 3 with helpful luggage wagons. (Please see below for a full list of our amenities). Mike Paterson, an award-winning artisan whose workshop is close by on the Bonavista Peninsula has built the wooden furniture for our guest rooms and public areas.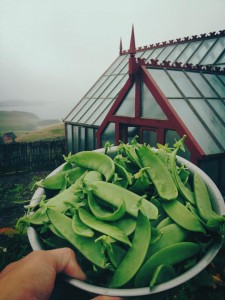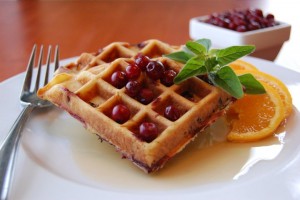 Fishers' Loft's licensed dining room looks out over the community of Port Rexton, the inn's kitchen garden and greenhouse to Trinity Bay. In season, diners may see whales or icebergs.
The set menu is shaped by the availability of fresh produce from the kitchen garden and greenhouse, local fish and seafood in season, berries and mushrooms from surrounding hillside meadows and forests.

_________________________________________________________________________________
 BOOK NOW
A $150 non-refundable deposit (PER PERSON) is required to reserve your spot (ie, a double room requires 2 deposits).
To register please send an interac e-transfer for $150 to novaretreatsnl@gmail.com; please use the password PORTREXTON and please specify which retreat you are interested in (May or October). 
To pay via credit card by please phone Danielle at (709) 351-0534.  Please note that there will be a 3% surcharge for payments made by credit card.
_________________________________________________________________________________
TERMS & CONDITIONS
-50% of balance is due January 3 for the May Retreat and June 13 for the October Retreat
-Remaining balance is due March 3 for the May Retreat and August 13 for the October Retreat
-Travel Insurance is recommended for this trip.
-$150 deposit is NON-REFUNDABLE: no exceptions.
_________________________________________________________________________________
QUESTIONS?
Email novaretreatsnl@gmail.com.
_________________________________________________________________________________
FAQ
1. I don't have transportation to Port Rexton – is it possible to carpool with someone?

Yes we can try to match you up with another participant who will be driving to the retreat.
2. What time does the retreat start?  What time does it end?

May Retreat: the retreat will start with dinner on Friday, May 4 at 5:00pm and ends with lunch at 12:00pm on Sunday, May 6. 
October Retreat: the retreat will start with dinner on Friday, October 12 at 5:00pm and ends with lunch at 12:00pm on Sunday, October 14.

3. I don't have anyone to go with and I don't want to pay for single occupancy – can you find me a roommate?
Yes we can try to match you up with another solo traveller.  You can pay your deposit and if a match cannot be made your deposit will be refunded.

4. I have dietary restrictions – is Fisher's Loft able to accommodate me?
Yes certainly; once you have reserved your spot please pass on any allergies, restrictions, or requests.

5. Do I need to be an advanced yogi to join this retreat?
This retreat is open to yogis of all levels of practice.

6. Can I bring my kids?

This Nova Yoga Retreat at Fisher's Loft will be an adult-only vacation.
7. May I bring a friend/partner who does not wish to participate in the yoga sessions?

Yes! The fee for this person is $578 if he/she is in a single room or $446 if in a double room with you. This fee includes two nights accommodation and six meals with HST and gratuity included.