Cuba 2018
ESCAPE TO HAVANA!
Yoga + Culture in Cuba
March 31-April 7, 2018
Teachers: Melanie Caines & Susan Day

Indulge in this dreamy escape just outside of Havana!  Join Melanie & Susan for an incredible 7 day adventure of yoga and culture in Cuba: refuel with organic food, lounge on white sand beaches, enjoy yoga flow to the beats of live Cuban musicians, explore the magic of Old Havana, and soak up the BLISS!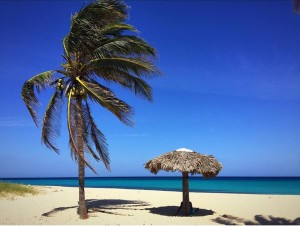 A quick car ride zooms you from the vibrant energy of Havana to the tranquility and sublime breezes of Tarará.  The perfect counterpoint to the rhythm of the city, arriving at this private community will make you feel like you've stepped into another Cuba entirely!  The villas are beachfront, which means you are steps from the sand, hammocks, delicious fresh fish seared at your request, or hopping on a kite and zooming along the coastline.  All workshops and activities are held in this main guesthouse, where we also share our meals together.  We have a beautiful outdoor yoga palapa steps from where guests stay making the short journey from beach or villa another opportunity to take a few deep breaths of sea air and arrive ready to meet your practice open and present.  The marina is right around the corner, whose calm and protected waters are great for Stand Up Paddle.
Our hosts, Mhai Yoga, have created a brilliant retreat week for us!  Check out what they have to say about our adventure:
OUR BEACH: PLAYAS DEL ESTE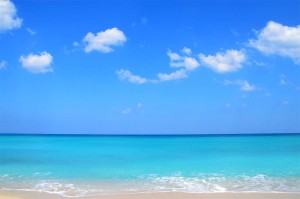 Located only 15 minutes away from the spectacular city of Havana, this beach is renowned for its pristine white sands and crystal aquamarine waters. This beautifully secluded atmosphere is perfect for relaxation and rejuvenating your mind, body and soul.
Beautiful beach villas surrounded by lush plants and tropical flowers are the perfect setting for your yoga journey.  These villas are situated just steps away from the beach. Take serenity on the outdoor terraces, perfect for reading or sunset meditation.
All rooms are spacious, comfortable, include air conditioning and en suite-bathroom. There are single or double occupancy options. The villas are partially sustained with solar panels, as all water is naturally heated.

OUR CUISINE: FARM TO TABLE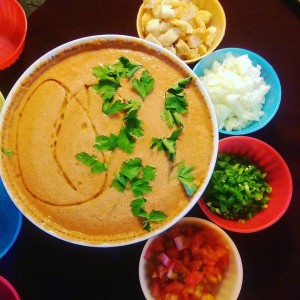 Our chef and his assistant are highly experienced, have worked for the best private restaurants in Havana and truly do their best to cater to all of our needs. They are with us 24/7 during the week and prepare 3 delicious meals a day. All of our meals are organic, from the local gardens in Havana, and there is always a 100% vegetarian option, with the choice of adding seafood on two days. Cuban coffee, herbal tea, water and fresh fruit smoothies are always available.
Did you know Cuba is one of the world's leaders in organic agriculture?  Most people who have visited a resort in Cuba haven't had the opportunity to taste real Cuban food and its delicious organic produce.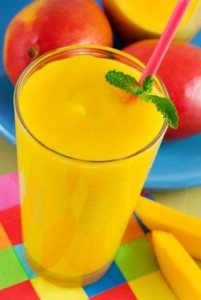 Because of the import complications Cuba's faced, they had hardly any access to fertilizer and pesticides.  This misfortune actually let them to be creative, and start growing their own food.  Cuba was literally an island, cut off from the world and yet, it successfully managed to sustain itself.  To supply themselves with food, the Cubans started small urban organic vegetable gardens (huertos).  Eventually bigger spaces were created, called organoponicos, and the delicious agriculture farmed here would be more than enough to supply the bigger population.  Now there are over 35 000 urban organic gardens in Cuba and they supply the population with over 90% of its vegetables and fruits.
Imagine waking up and having an organic pineapple, guava smoothie, and knowing those fruits were picked that very morning and did not travel on planes, boats and trains getting to you?  Come and enjoy delicious black beans, sweet plantains, and gigantic avocados.  We invite you, to come and nourish yourself!
YOGA IN CUBA
The growth of yoga in Cuba is largely the work of one man, Eduardo Pimentel. He is the president and Founder of the non-governmental, Cuban Yoga Association (CYA).  He has worked and practiced with some of the greatest yogis such as Krishna Kaur and Deepak Chopra on their Havana visits.  Pimentel is a humble man, known for his patience and sense of humor. He lightens every class with his joyful spirit and his endless knowledge and expertise.He eagerly welcomes new students as he loves to share the path of joy, healing and yoga.
Toronto based company Mhai Yogi works with Eduardo Pimentel to offer retreat participants an incredible and authentic immersion in yoga and culture in Cuba.  Visit their Instagram and Facebook pages to see where our journey with our hosts will take us!
HAVANA CITY
Let our guide show you how Havana vibrates with laughter, music and a live for the moment attitude.  Its people are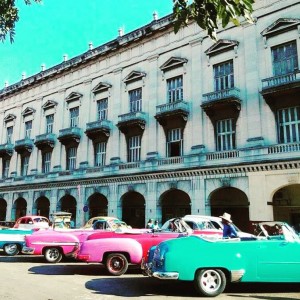 the true charm, always smiling, dancing and with a great zest for life.  Let them remind you what joyous simplicity is all about.
A wild mixture of old and new, where centuries merge and cultures and ideologies mingle
Take a step back in time, into Old Havana, the heart and soul of the city. Admire the vintage American cars passing by, the historical Spanish architecture, as you wind down cobble stone streets, each turn leading you to a new gem.
Stroll along the old sea wall, known as the malecon, curving itself around the city.  Join the multitude of habaneros sitting along this esplanade, admiring the waves crashing in.
Immerse yourself in a city where art is bursting at the seams, the rhythms of salsa flow through the streets and the laughter and lively energy of the Cuban people is contagious.
ACCOMMODATIONS & FEES

Double Occupancy $1625 CAD per person
*3 rooms left: BOOK THIS ROOM!
(1 female roommate needed to share a room!)

Single Occupancy $1925 CAD per person
*2 rooms left: BOOK THIS ROOM!

You will be staying in Harmony Villa (Villa Armonia in Spanish), which has simple and comfortable accommodations.
Guest villas: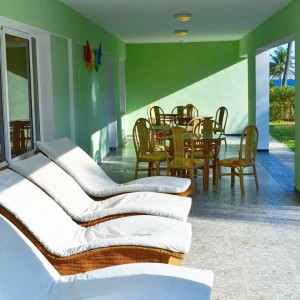 • 2-3 bedrooms with air conditioning
• Each bedroom has its own private en suite bathroom
• Full kitchen
• Dinning room/living room
• Green space
• Outdoor lounging terrace
• Steps away from the beach
Main house contains:
• Meditation room
• Small library
• Main lounge
• Main dining hall
• Kitchen
These double rooms have step-out balconies and beautiful ocean views. The rooms are tastefully furnished and provide the perfect space for two people. Each room has a king-sized bed or two twins, with a private bathroom with solar hot water and air conditioning. – See more at: http://www.bluespiritcostarica.com/blue-spirit-accommodations#sthash.O7MlFsFe.dpuf
These double rooms have step-out balconies and beautiful ocean views. The rooms are tastefully furnished and provide the perfect space for two people. Each room has a king-sized bed or two twins, with a private bathroom with solar hot water and air conditioning. – See more at: http://www.bluespiritcostarica.com/blue-spirit-accommodations#sthash.O7MlFsFe.dpuf
WHAT'S INCLUDED:
Daily Meditation + Pranayama

7 night accommodations

3 organic, locally prepared meals each day

Unlimited water, tea, coffee, juices, & smoothies upon request

2 yoga classes per day (led by Melanie, Susan, and local teacher Eduardo Pimentel)

1 guided excursion into Old Havana with meal included

Live music yoga flow with Cuban musicians

Salsa lesson

Closing night celebration with live music and bonfire

All Canadian taxes/HST
NOT INCLUDED: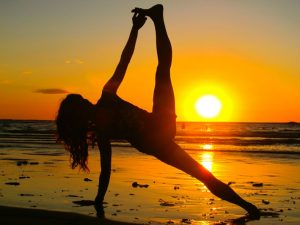 Round trip airfare

Airport-Villa transfer

Alcohol

Departure tax

Cuba Tourist Card (depending on the airline this may be included in the price of your flight )

Health and or travel insurance (travel health insurance is required for entry to Cuba)
OPTIONAL EXTRAS:
1 Hour Rejuvenation Facial
Facials are done at the retreat by 2 specialists. All products are natural and from the sea.
1 Hour Massage
Massages are done at the retreat by our local massage specialists. All products used are organically produced and any additives come from the sea!
Organic Farm Tour
Visit a local organopoico (urban organic garden) for an approx. 2-hour guided tour that covers topics such as sustainability, the organic movement and agriculture in Cuba. This is a fantastic opportunity to see where our retreat food is coming from.
As well as:
-Spanish Lessons
-Excursions to Havana
-Stand Up Paddle (SUP)
DAILY SAMPLE ITINERARY  
-Morning Yoga + Meditation 
-Breakfast
-Free Time/Relaxation/Optional Excursions
-Lunch
-Free Time/Relaxation/Optional Excursions
-Optional Yoga Workshop: 3 afternoons during the week
-Late Afternoon Yoga
-Dinner
TRAVEL
Flights:
Once you have your spot reserved you can search for your flight: the arrival day is Saturday, March 31 and the departure day is Saturday, April 7.  The closest airport is Havana Jose Marti International Airport (HAV).  You can also choose to fly into Varadero Airport (VRA) which is 1.5-2hrs from the villa.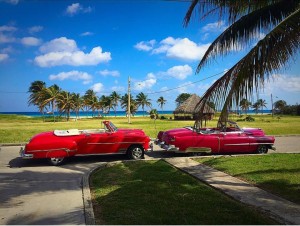 Ground Transportation:
From Havana airport a 4 person taxi is approximately $50 CAD one way.
From Varadero airport a 3 person taxi is $100 CAD one way (our hosts, Mhai Yoga, can arrange taxis from Varadero airport to our accommodations for the taxi price plus a fee for $5 per person).  Participants can be grouped together in order to travel together and share costs.
Travel Questions:
Mhai Yogi is more than happy to assist you with anything you need.  Have questions about travel, flights, tourist cards, Cuba, or anything else related to the retreat?  Contact organizer Christine Dahdouh at christine@mhaiyoga.com or (416) 500-4309.
TERMS & CONDITIONS
-A $500CAD non-refundable deposit (PER PERSON) is required to reserve your spot (ie, a double room requires 2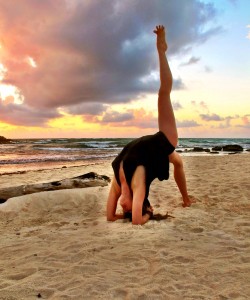 deposits).
-50% of balance is due November 30
-Remaining balance is due January 31
-All payments after deposit must be made cheque, cash, or interac e-transfer.
-Travel insurance (medical) is mandatory for this trip.
-Deposit and all payments are NON-REFUNDABLE: no exceptions.
-Participants must have a regular yoga practice and should be comfortable with a level 2 class.  Participants should be confident modifying when they need to and be open to exploring and adventuring on the mat.
QUESTIONS?
Email novayogaretreats@gmail.com or call 709-743-8303.
FAQ
1. Do I need a passport?  Do I need a visa or permit to visit Cuba?  I am a U.S. citizen – can I go?

Yes you are required to have a passport.
You are also required to obtain a tourist card to visit Cuba; depending on your airline, a tourist card may be included in your flight price.
U.S. citizens are welcome on this retreat; please email info@mhaiyoga.com.

2. I don't have anyone to go with and I don't want to pay for single occupancy – can you find me a roommate?
Yes I can try to match you up with another solo traveller.  You can pay your deposit and if a match cannot be made your deposit will be refunded.

3. I have dietary restrictions – is this retreat able to accommodate me?
Yes certainly; once you have reserved your spot please pass on any allergies, restrictions, or requests.

4. Do I need to be an advanced yogi to join this retreat?
Participants should have a regular yoga practice and be comfortable with a level 2 class; participants should be confident modifying when they need to and be open to exploring and adventuring on the mat.

5. Can I bring my kids?

This retreat will be an adult-only vacation.