About Melanie
Melanie Caines is a Certified Yoga Teacher and the owner/operator of Nova Yoga Studio.  She has a strong pass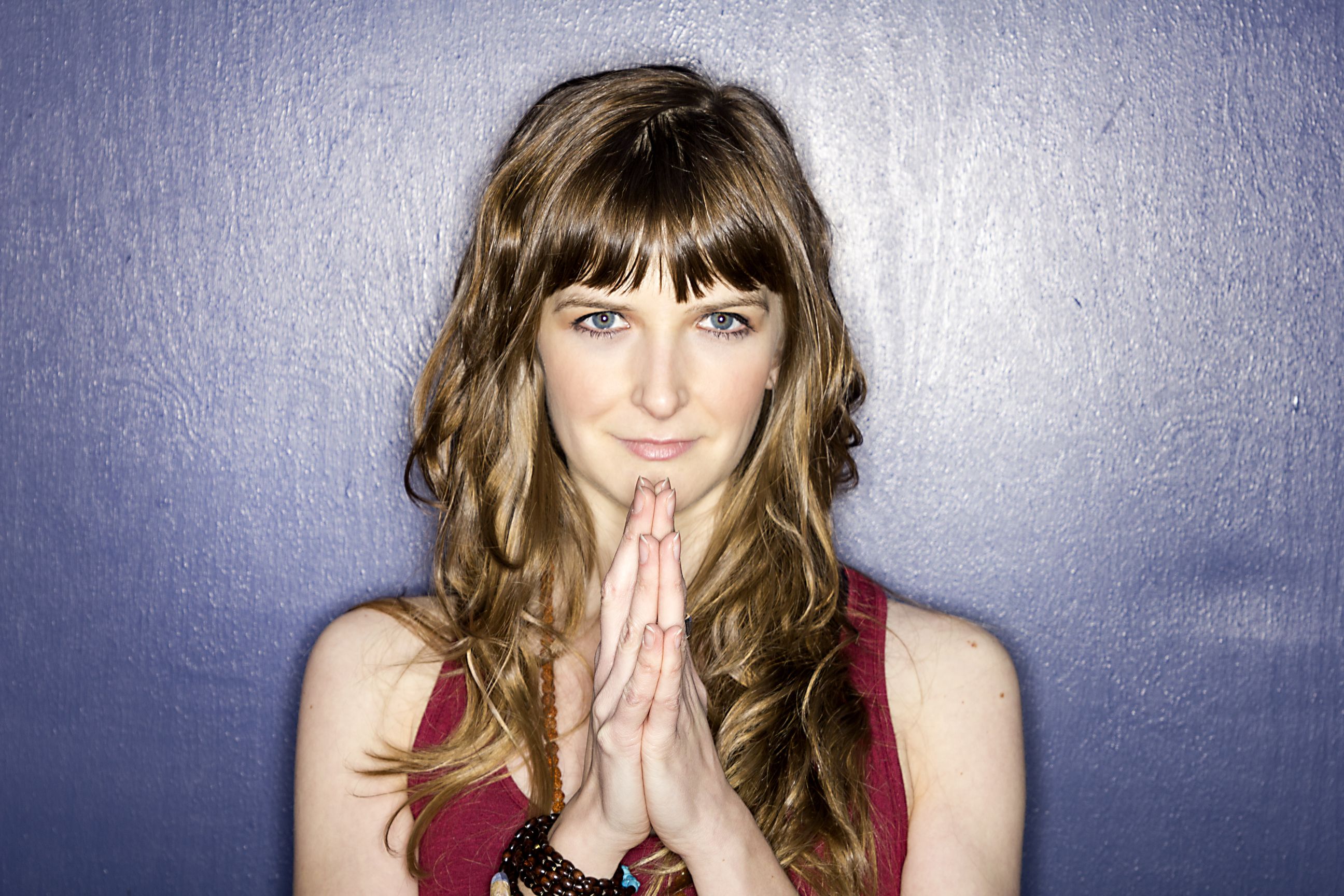 ion for movement and teaches multi-level Vinyasa (Flow) Yoga classes infused with spirit, laughter, sweat, and creativity.
Melanie travelled to New York City in 2008 to study Vinyasa (Flow) Yoga at Sonic Yoga (rated NYC City Search #1, 2005–2007) and had the amazing experience of living in one of the most brilliant cities in the world, surrounded by knowledgeable and motivating teachers.
Melanie's love of learning, exploration, and travel leads her to various places in search of workshops, training, adventures, and inspiration.  She is currently working towards her 500 Hour Advanced Teacher Training in Los Angeles with Prana Flow founder, Shiva Rea.
Melanie has been named a finalist for the EY Entrepreneur Of The Year™ 2015 Awards.  She won the 2012 Start Up Business of the Year Award from NLOWE (Newfoundland and Labrador Organization of Women Entrepreneurs) and Nova Yoga has been voted Best Yoga Studio two years in a row by The Scope readers.
Melanie is the host of three seasons of The Nova Yoga Show on Rogers TV.   She has also released a yoga DVD called Nova Yoga Flow, filmed in beautiful Newfoundland and Labrador.  Her online yoga series, called The Go Flow Sessions, is available on Vimeo.  Melanie leads international yoga retreats and has taught in Mexico, Hawaii, and Costa Rica.
Melanie is also an actor and has performed in theatres and festivals in Australia, Scotland, England, Ireland, and all across Canada.  She graduated from the B.F.A. (Acting) Theatre program at Memorial University of Newfoundland's Sir Wilfred Grenfell College in Corner Brook, which is also her hometown.  Melanie performed in the critically acclaimed play Tempting Providence for 8 years and other favorite projects include the 2010 Governor General Award winning play AfterImage by Robert Chafe and CBC's The Republic of Doyle (playing lawyer Neve Carmichael in Season 2).
MELANIE'S TRAINING & CERTIFICATIONS
PRANA FLOW (ongoing)
300-hour Prana Flow Teacher Training (500-hour Vinyasa Teacher Training)
Teacher: Shiva Rea (Los Angeles, California)
VINYASA (FLOW) YOGA
200-hour Teacher Training certification (Yoga Alliance recognized)
Sonic Yoga, New York City
Teachers: Jonathan Fields, Lauren Hanna, Johanna Aldrich, William Duprey
CORE STRENGTH VINYASA YOGA
Certified Core Strength Vinyasa Yoga Teacher
Teacher: Sadie Nardini (founder of Core Strength Vinyasa Yoga)
PRENATAL YOGA
Prenatal Yoga Teacher Training Program
The Open Centre, New York City
Teacher: Janice Clarfield (Urban Yoga)
CHILDREN'S YOGA
Karma Kids Yoga Teacher Training Program
Karma Kids Yoga, New York City
Teacher: Shari Vilchez-Blatt
YogaTHRIVE (Yoga for Cancer Survivors)
YogaTHRIVE Teacher Training Program
Functional Synergy, Calgary, AB
Teacher: Susi Hately Aldous